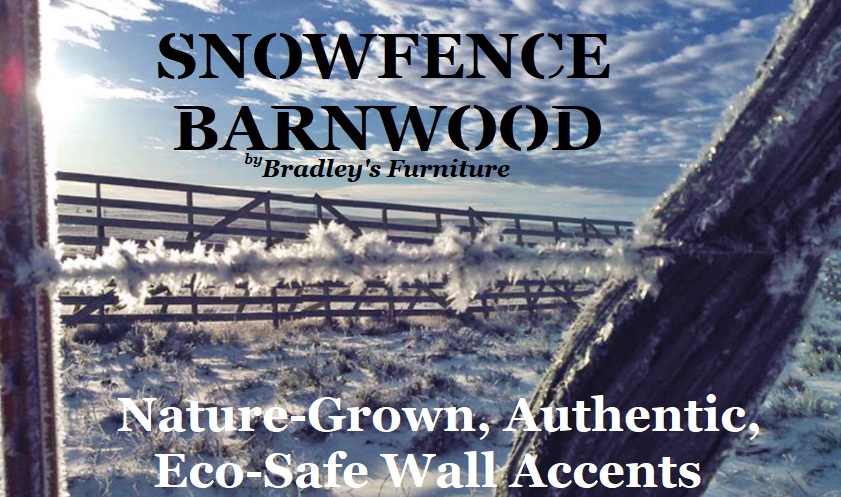 Nature-Grown, Authentic, Eco-Friendly Rustic Wall Accents
Mountain Modern Has Never Looked So Green

. Boards from only $3/sq ft!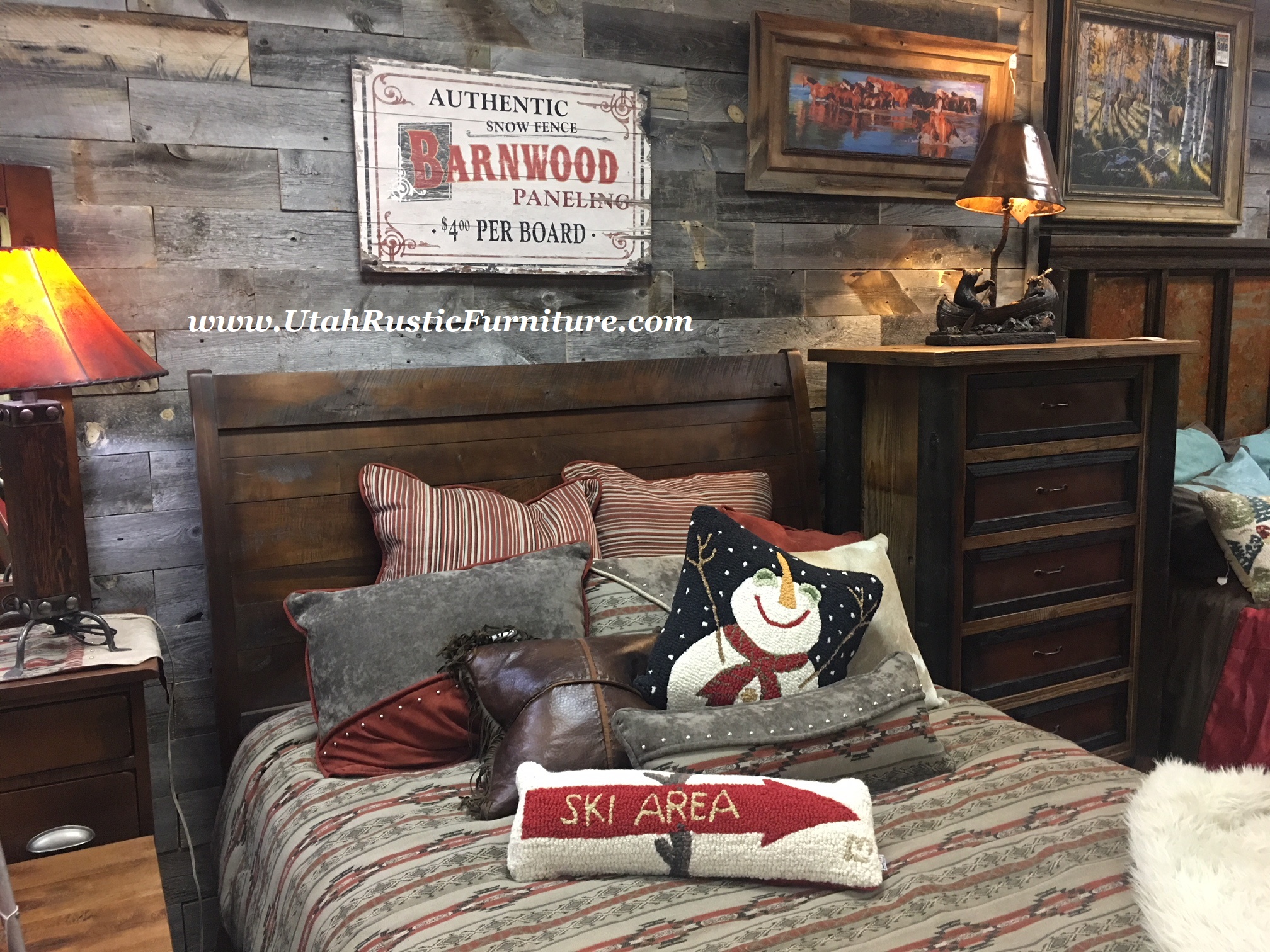 For years as a rustic furniture custom builder located in Salt Lake City, Utah we have sought resources that were both authentic and aggressively priced. Our searching led us to the wind-struck highway snow fences of Wyoming where our Barnwood is essentially "antiqued" while serving a purpose to keep the roads free of winter weather. Rather than letting the boards age past their use we now remove sections once a season to use for our furniture and most recently, to sell as rustic barnwood wall paneling. The result: paneling perfect for any accent wall from only $3/sqft! Our process ensures that there will be no dangerous toxins such as lead that often finds its way into other company's reclaimed paneling. The intense winds produce a color that is unique to the regions and accents deep grays, browns, and golds. Also, this process means more green for your wallet as we can keep prices at roughly half of what other big online companies sell their wood paneling. Call with questions: 801-484-1007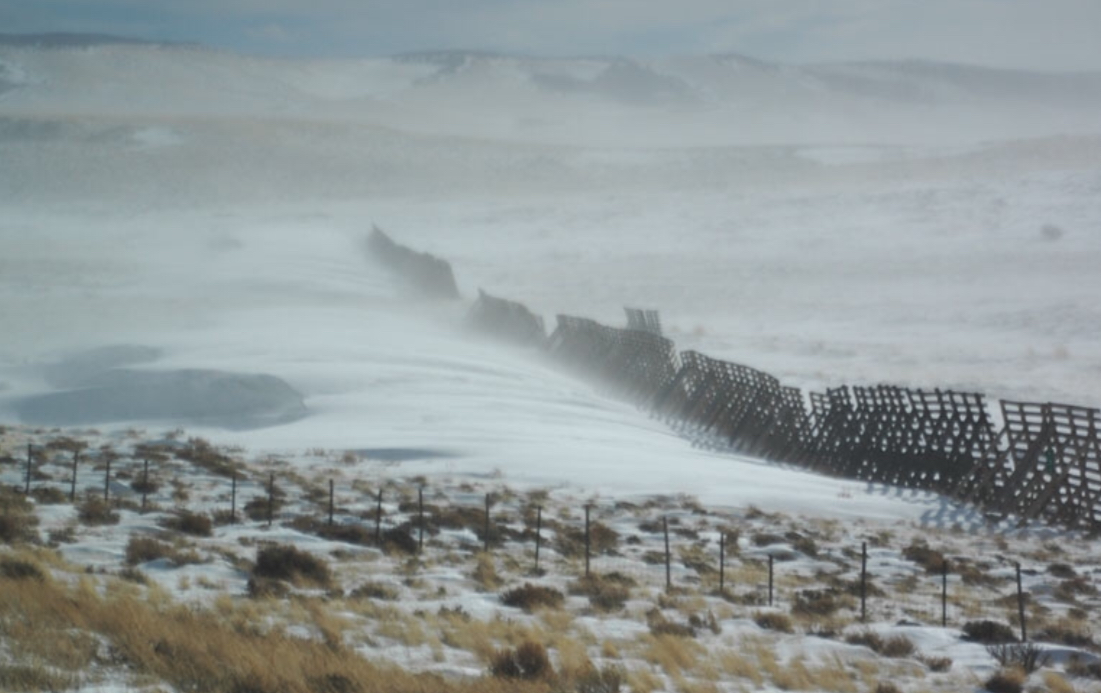 Click over to our Pricing and Order Placement page to see our two different grades of panels and to get a shipping quote!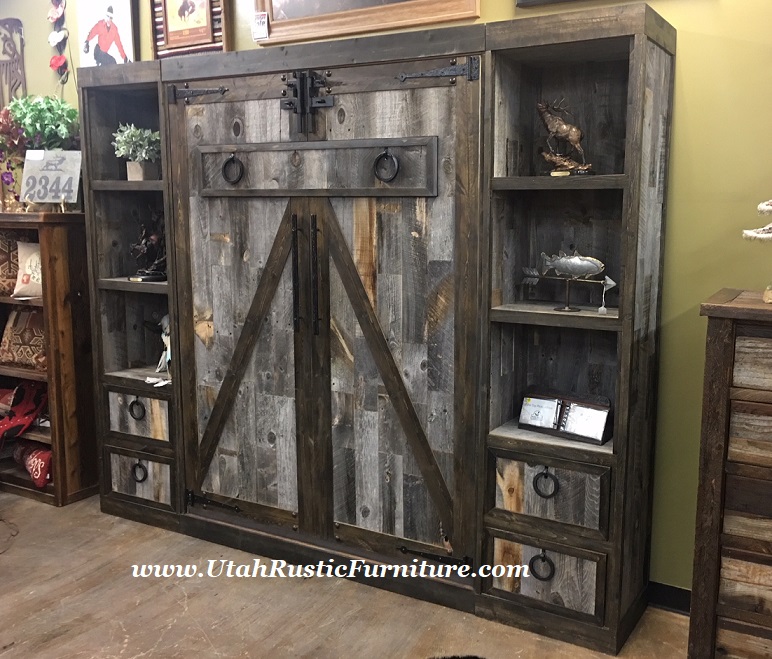 We also build custom furniture on request using these wood panels! Contact us for a quote.