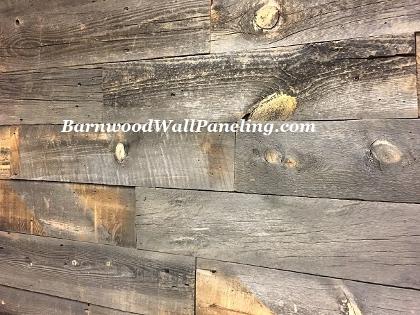 Grade A: All boards are cut to 5 1/2" even heights. Lengths will vary between 22"-24". Depth will vary between 1/4" - 3/4". We will also go through square cut each end so that they look sharper and are easier to keep level during install.
Cost: $5 per Board (Roughly 1 Board = .9 sqft)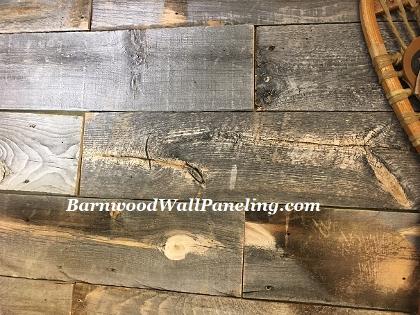 Grade B: All board widths will vary between 5 1/2" and 6 1/4" heights. Lengths will vary between 22"-24". Depth will vary between 1/4" - 3/4". Ends will have some non-square sections.
Cost: $4 per Board (Roughly 1 Board=1 sqft)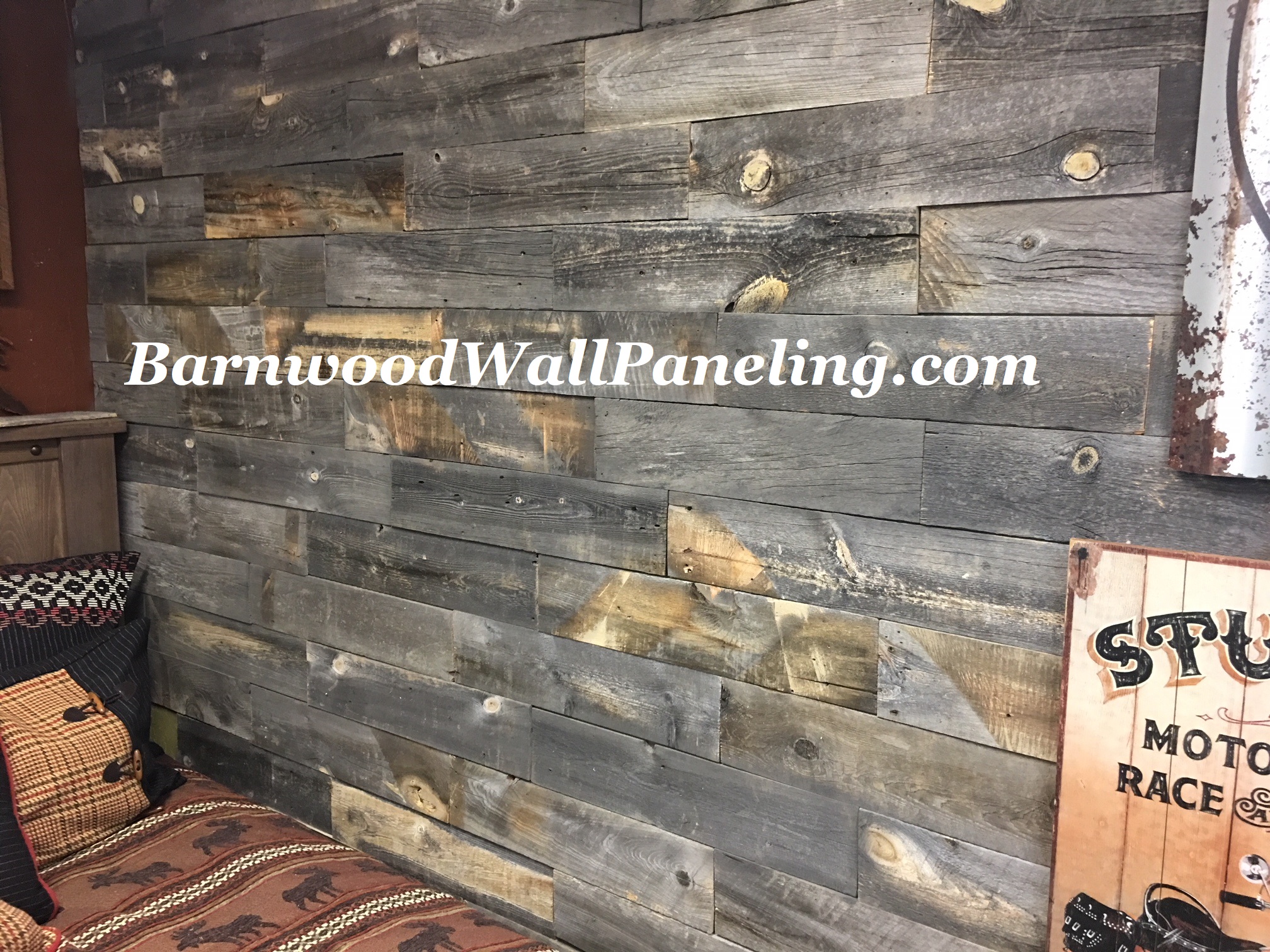 Grade A (Top Picture - $5/board) is better for exposed walls where are Grade B (Bottom Picture - $4/board) is great for less scene areas or those being covered with pictures.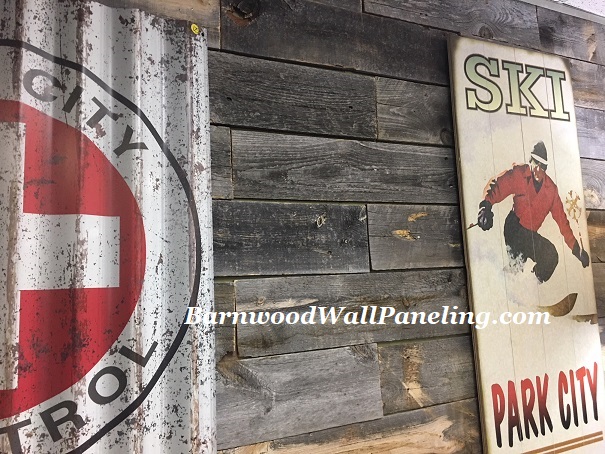 Step 2: Measure how much is needed
Remember to add another 15%-20% for waste and cuts around outlets or window trims. For Grade A, add an extra 10% when picking your board quantity (Roughly 1 Board - .9 sqft) and for Grade B, the 15-20% overage should be sufficient.
Step 2: Contact us for a shipping quote and lead time
Generally we can ship smaller quantities UPS within a week. Larger quantities will probably be more price efficient to use an LTL Carrier. We broker with several of the top companies in the US and can give a competitive quote within minutes in most cases. To get started, email Matt@UtahRusticFurniture.com,
fill in our contact form
, or call us at 801-484-1007.
To install we recommend using a nail gun (several companies make Li-ion Powered Battery Nail Brad Guns that make install a breeze) as well as liquid nails to help correct and prevent warping. Start from the most visible section of the wall and work out from there in all directions. We also recommend having a table and band saw on hand for precise cuts and any adjustments to adjust and counter the natural weathering these boards undergo.

Disclaimer and Legal Information: Our Snow Fence Wood is known for its quality, healthy nature, and its unique colors and textures. Knots, antique nails, nail holes and variations in patina are part of its charm and should be expected. There will be warping and defects in a small quantity of boards that may be deemed unusable in certain situations. We offer a service like many of the online wall paneling companies where we hand select the pieces that have the least warping and defects as possible but we charge $8/sqft if needed. That said, our far more popular offering is our Grade A $5/board pieces that are a little more rough which will work in many house applications as seen above. Because this wood is reclaimed off of snow fences that are not monitored in the years outside, we cannot guarantee that each and every piece is completely free from any toxins though we specifically do not treat these boards with any chemicals to facilitate in the aging process making our barnwood the greenest and healthiest product available on the market due to our unique snow weathering process. Other companies use toxins on fresh pine to create an aged look which may lead to health consequences when their wood is applied indoors. Please talk to a salesperson with any questions.